Things to Avoid When Creating a Website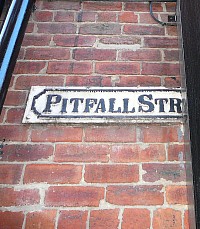 There are certain paths that should be avoided from the start.
Common Pitfalls and How to Avoid Them

Your visitors will not read your website from beginning to end. Don't assume they will understand or even notice all the details that you have spent so much time explaining.


  >   Help your readers quickly find the answers to their questions. This guide can help you prioritize your content to focus attention and have them click.


Don't start by writing the home page. 
  >   How can you summarize your content before you've written it?


A website is best built from the inside out. Make your home page last.


Don't start your site by choosing the color scheme and other aesthetic details.
  >   First, ask yourself, what are my readers looking for?


And remember, your own taste may not be relevant.


Avoid using too many pictures.
  >   Plan your site, write the content first, then illustrate it. 


Don't fall into the trap of thinking that eye-catching photos will make your site a success. If they're not relevant they will be ignored, or worse, they will distract the reader from the message.


Don't just think about what you personally like.
  >   Ask yourself, who is this website for? What questions might they have?


Adopting your reader's point of view is one of the keys to success.


Your new site will not magically increase your sales overnight.
  >   As with a physical store, you need more than just opening up shop to capture the interest of your customers.


Your Website will be an important part of your strategy, if you plan it well.


Don't think that once the site is done it can be abandoned.
  >   It's important to maintain and improve your site daily and weekly.


Your visitors and Google both value updated content. It can also be fun to get into that habit.


Don't starting thinking that it's too hard or beyond your capabilities. 
 >    We honestly don't believe so. Nobody knows more about your business or activity than you do. Think about your audience and make use of our write for the web guide. Learn from other sites and have fun. Time will fly.


Don't think that you need to be an expert. 
  >   You simply don't. But getting help at times can be a good idea. What is important is to understand the needs of your readers.


 SimDif is so easy to use, you can hire a professional

photographer or logo designer and still keep control of your own site.
A website is not...
A website is not a magic door to finding customers,
  >   it is a way to help your customers or readers understand the qualities of your products, services or activities.


A website is not an assortment of tips and tricks to fool search engines,
  >   but rather a way to help search engines understand and then recommend your content.


A website is not a way to sell unnecessary content,
  >   but rather a rewarding explanation of your activity, ideas and products.


A website is not a gigantic showcase that the whole planet will see instantly,
  >   but rather an online brochure, informative and relevant, that you can continually update and promote. It is a place that your readers will come to for answers and something they may share if they find what they are looking for. 
A note on promoting illegal activities:
SimDif websites are hosted on a service that will not hesitate to clean sites that do not
follow our terms of service
. The resources shared by all should not be threatened by the misuse of a few.