How to Write for the Web
How to Write for your Visitors AND for Search Engines
A visitor to your website can be:


  • Someone who will NOT read your site,
but just browse through it, glancing from link to picture, from heading to heading, scanning for something of interest. Time is precious and visitors will often try to gauge your site with a quick read of this sort.

> A website is not a book. Clear naming of menu tabs, repeating key points in different ways, using strong titles and short chapters, and creating very clear pages are good ways of adapting to this reality.


  • Someone who is looking for information,

often in the hope of making a decision.

> This reader is a person who wants to understand what you have to share.


  • Someone looking for fun or distraction,
and often both at once. The emotion conveyed by a site is part of the experience. 
> Depending on your field, bringing in fun, human qualities and general interest, can be a good way to respond to your visitors.

> But, make sure you keep your site informative. Keep your site well organized. You want people to find what they're looking for quickly: it is this kind of satisfaction that brings you the best public.
> If you can quickly direct people to what they are looking for, you will have more chance of finding your readers.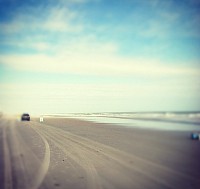 Making your content simple is not that easy
Writing for the web is a big topic.
Do some research and you will find many good recommendations about the need for:
 • Short and to-the-point phrases.
 • Using simple language that allows for a faster reading experience and a higher level of comprehension and memorization. 
 • Clear and well-organized sections which allow your readers to take a more comfortable and more constructive decision to read or click.


Ok, make it simple, but how to choose the right words?
With a list of your reader's questions and the key expressions they use, keep in mind:
  • your reader's expectations.
  • the language they use and understand.
  • the vocabulary and ideas you would like them to learn as they go.
Don't make the mistake of writing your site for Google
Think about your readers and their needs and language more than about Google and search results. Seriously. Use your keywords when they are relevant, but know that search engines (and your readers) will understand when they are relevant and when they are not. Neither are looking for the highest possible density of keywords. Natural sounding writing makes good use of synonyms.

Repeating the same words over and over won't help your site.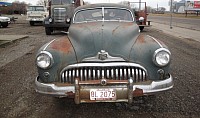 The oil change: a practical example of context and communication in everyday life.
Let's imagine
you are driving in town and discover you need an oil change. 

You will look for signs with the words "oil change" and preferably with "a price".  A "duration" will also be welcome.
You will visually scan the street for these keywords, excluding anything else. In order for a shop to be found, it is essential that they use the keywords you are looking for. 

> This is the language the reader expects.
At the shop
A
 mechanic comes to help you. A good mechanic speaks with words that the driver understands. But it is also time to explain the importance of the choice of oil quality, A new vocabulary appears, more specialized: "semi-synthetic, synthetic" perhaps this new vocabulary is new to you but it is one you should know before you commit to having an oil change.  
> This is the language the reader is learning.

But imagine this
You arrive at the garage and the mechanic greets you and asks you if you would like to "replace your viscous cooling and lubricating fluid" you might think he was a bit strange but hesitantly agree. But then he asks "what pressure-viscosity-degradation coefficient is suitable to your internal combustion engine?" 
At this point you would likely leave the shop, even if this complex definition is actually just a fancy term - and maybe technically more exact - for "oil change."
> Using this complex (but technically true) definition is a failure to the garage.
To know and use the language of the reader is important. Knowing when and how to propose a new word or a new concept is too.
__
Time to write. The next step will help you to make it clear and easy for you and your reader with one simple rule: 
1 subject = 1 page
.